Oct 5, 2023
Morgan CARES Partner Spotlight: Care Access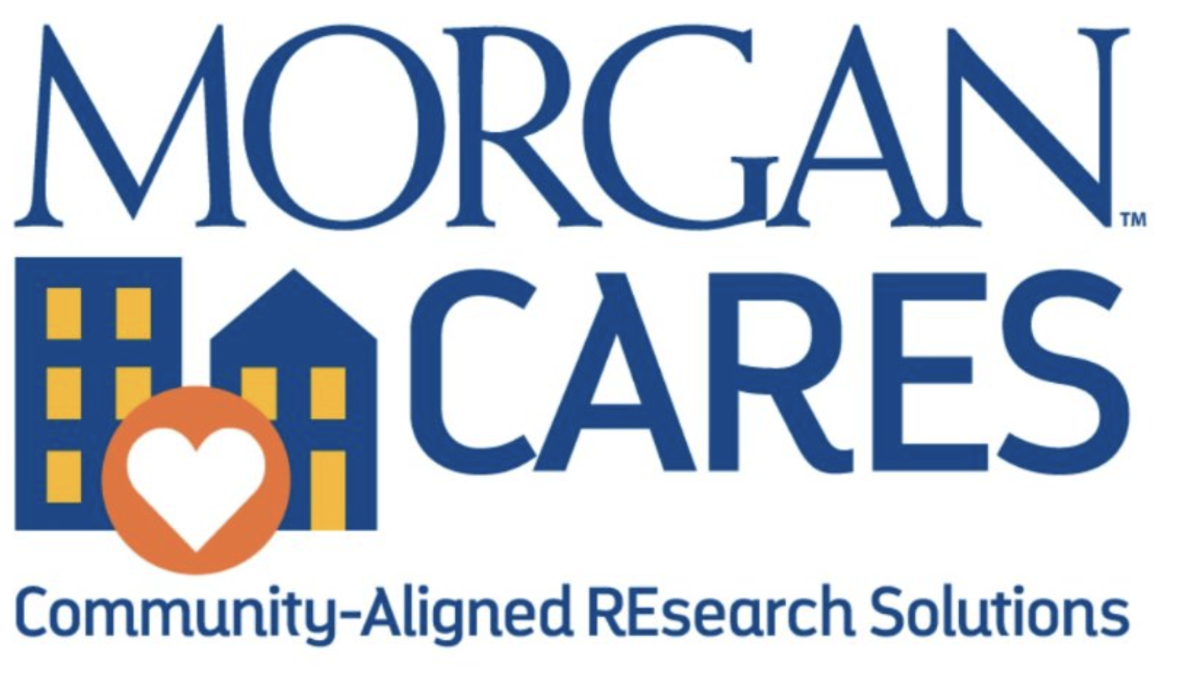 BALTIMORE, October 5, 2023 – At Morgan CARES (Community-Aligned REsearch Solutions), we believe in the power of collaboration and partnership to drive positive change in community health. This month, we are excited to shine a spotlight on our partnership with Care Access, a global research company with a mission to accelerate the arrival of new medicines. Together, we are working tirelessly to eliminate health disparities and improve healthcare access for underserved and underrepresented communities.
Our Journey with Care Access:
Our partnership with the Care Access program began when they provided support to the IMPACT center, with Morgan CARES playing a principal collaborator role in conjunction with Johns Hopkins and other institutions. However, what makes this collaboration truly special is how it evolved. After visiting Morgan CARES and witnessing our dedication to community engagement, Care Access became interested in establishing a new clinical research site right here in Baltimore. This decision allows us to apply our CARES models and connect with our members and partners on a deeper level.
Since then, we have been working together to explore ideas and initiatives that align with our shared mission. Morgan CARES plans to help Care Access initiate a program they've named "Research Empowered Community." The goal is to assist them in devising a plan to create Community Councils at each of their over 60 sites, all connected to a national council. This innovative system aims to integrate community governance and participation into every stage of decision-making for initiating new trials, study implementation, and dissemination.
Care Access is dedicated to breaking down the barriers that people face when trying to access clinical trials. They understand that proximity to research facilities can be a major obstacle to participation in clinical trials. Their approach involves partnering with communities, listening to their unique needs, and bringing both the research infrastructure and clinical trials to the community.
With a global network of over 150 research sites, a fleet of 158 mobile research vehicles, and teams of highly trained research professionals, Care Access is committed to bringing research infrastructure to communities that have been historically left out of the clinical research process. Care Access has developed a community engagement model based on ten years of conducting clinical research in various communities. They understand that each community is unique, and a one-size-fits-all approach doesn't work. They engage with local leaders and healthcare providers to better understand community needs and build those insights into their processes.
Care Access is deeply committed to increasing representation and diversity in clinical trial participation. Here's why it matters:
Better Medicines for All: Medicines can work differently for different races and ethnicities, and understanding these differences early in clinical trials is crucial. Yet, certain minority communities have been heavily underrepresented in clinical trials, creating a significant health equity issue.

More Access to Research Options: More people having access to clinical research options means more individuals can contribute to the future of medicine. Clinical trials can be life-changing for some, and lack of access shouldn't be a barrier.
Additionally, Care Access is excited about their future initiatives. They are continuing their cardiovascular research initiatives and expanding screening programs to raise awareness of Lipoprotein(a) or Lp(a), a cholesterol type linked to heart disease. They are also working on a groundbreaking Alzheimer's prevention study, focusing on early detection and treatment.
We are proud of our partnership with Care Access and look forward to continuing our collaborative efforts to create healthier and more equitable communities. Thank you, Care Access, for your dedication to improving healthcare access and representation in clinical trials.
If you would like to learn more about Care Access or get involved in our joint initiatives, please reach out to them at https://careaccess.com/
A special thank you to the Care Access team:
Glenn Schatz - Vice President, Community Partnerships
Calvin Thompson - Senior Manager, Community Partnerships
Joe Small - Manager, Community Partnerships
Marli Pieternelle - Community Clinical Trial Educator
About Morgan CARES
Morgan CARES is a hub for community and academic leaders to connect and form long-lasting partnerships. We strive to foster strong community-campus relationships that produce collaborative projects to promote health parity. Morgan CARES deeply about integrating community needs and perspectives into all stages of research. By working together to increase understanding and awareness of health disparities, the knowledge gained will lead to solutions that positively benefit community residents. This process is what drives our work, and is known as Community-Based Participatory Research (CBPR), which emphasizes partnerships between community-campus leaders.
To learn more about Morgan CARES and how they are working together to promote urban health equity visit www.morgan.edu/morganCARES or follow along with their social channels.
Contact:
Email- morgancares@morgan.edu