May 12, 2023
Grassroots Connections: Partnering with Diverse Communities
Care Access was onsite at the 2023 SXSW Conference in Austin, Texas, talking with diverse communities about how to improve access and community involvement to help advance clinical research.
Care Access presented an exhibit highlighting the benefits of clinical trials and its latest innovations at the 2023 SXSW Conference in Austin, Texas. SXSW (pronounced South by Southwest or South by) is the largest multidisciplinary event in the United States. As leaders in the community-centric approach to clinical trials, we embraced this unique opportunity to engage in meaningful conversations and amplify the need for healthcare to better reach the underserved. The exhibit had two components of "art" and "science."
The booth's art side revealed a hand-painted mural by the internationally award-winning painter and draftsman artist, Renée Caouette, depicting the needed change that Care Access is helping bring to the industry. The booth's science segment displayed Care Access's mobile and decentralized capability to bring clinical trials into hard-to-reach, underrecognized, and underrepresented communities.
Building Bridges through Direct Dialogue: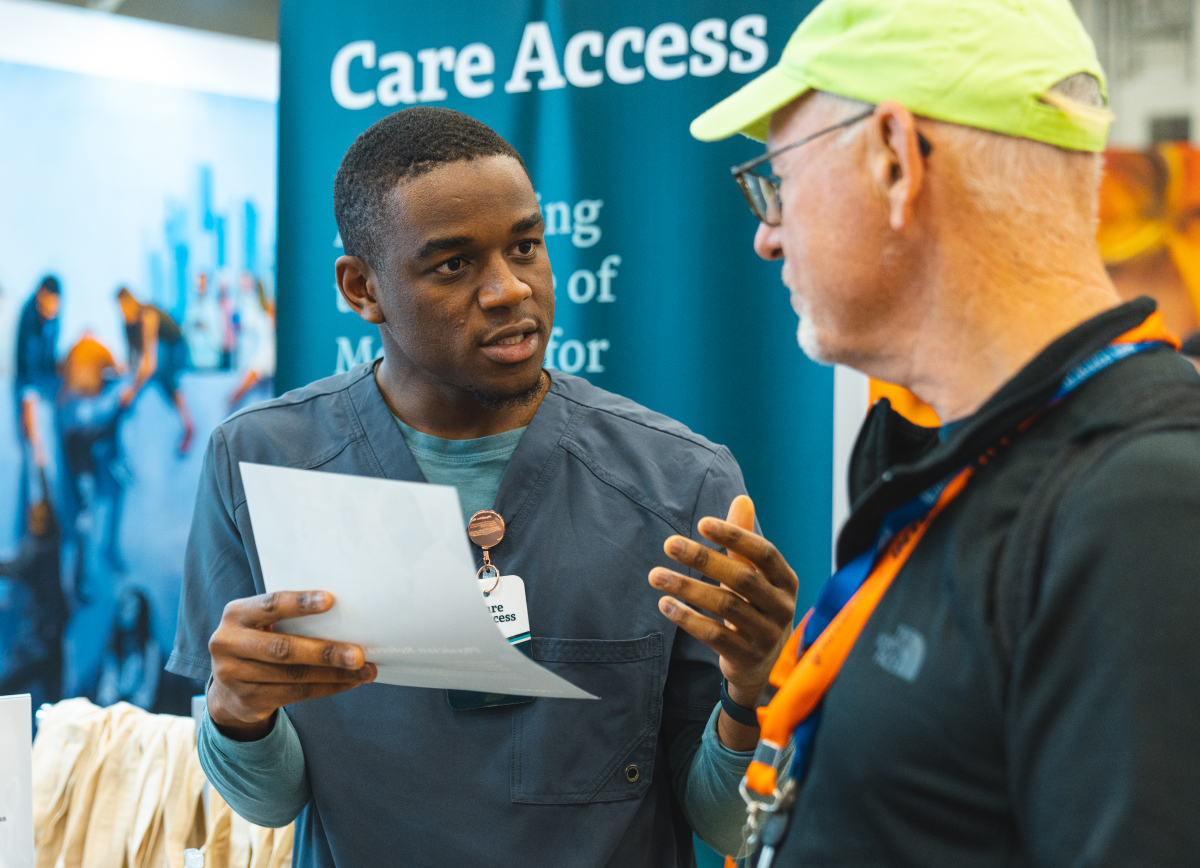 Throughout the event's four days, the Care Access team engaged in one-on-one conversations with over 3,000 attendees. The thoughtful exchange of ideas and experiences resonated with community leaders, healthcare activists, and potential trial participants, knowing that collaboration and focus are keys to a more inclusive future for healthcare. The common theme in discussions was that the field of clinical trials has two major problems:
Many are unaware that clinical trials can be a care option that potentially saves lives
There are many barriers and unnecessary bottlenecks to serving hard-to-reach and other underrepresented communities, such as building trust in communities, lack of transportation to sites, and physician participation.
Care Access has overcome both of these.
Overall, the profound stories that attendees shared captivated our team. Several attendees spoke candidly on-camera and are now part of our video series "Breaking Through." These encounters reaffirmed our mission to pull everyone forward together.
Collective Vision: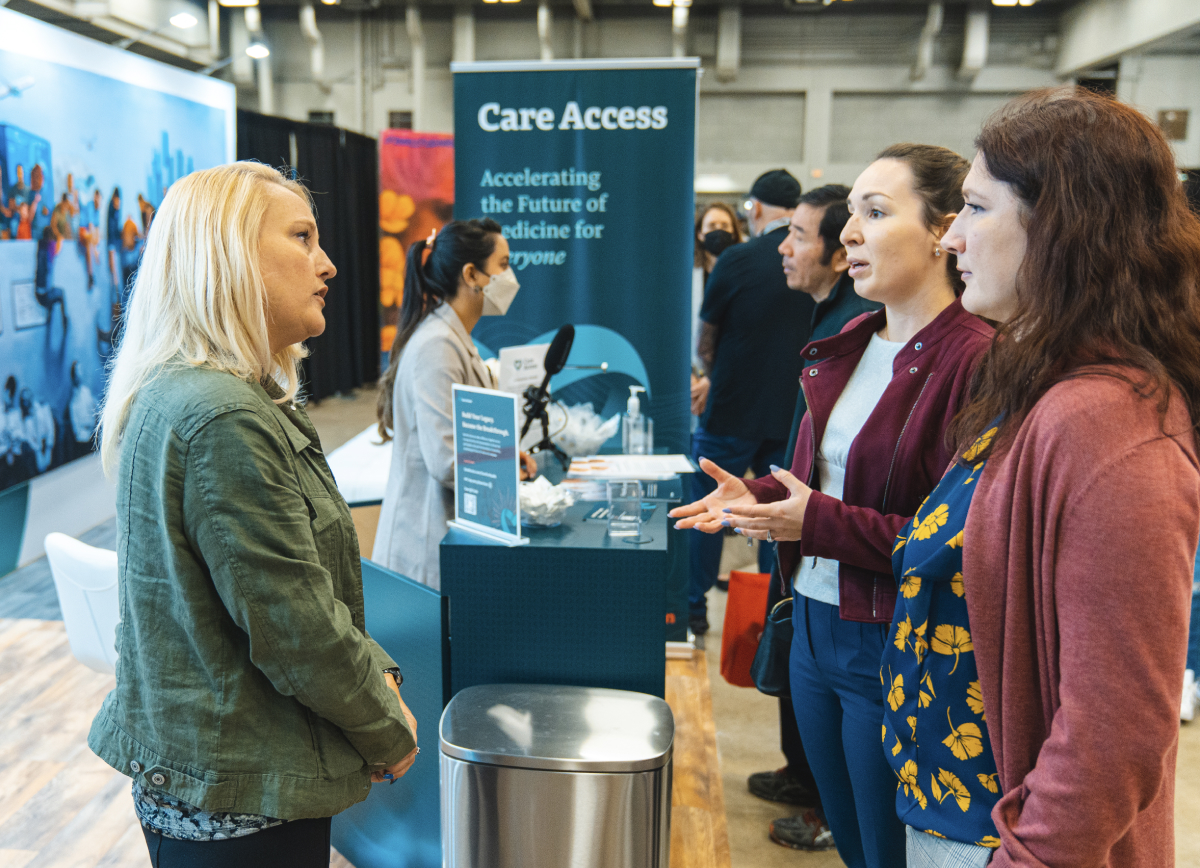 As a follow through to this unforgettable experience, the Care Access team is in touch with many of the connections we forged, looking to join with them on a joint mission.
As we move forward, together we can build a future where clinical trials are accessible everywhere, transforming lives along the way. Stay tuned for more updates. If you have any questions, tips, or have communities in mind that can join us with this mission, feel free to contact us.
About the Artist: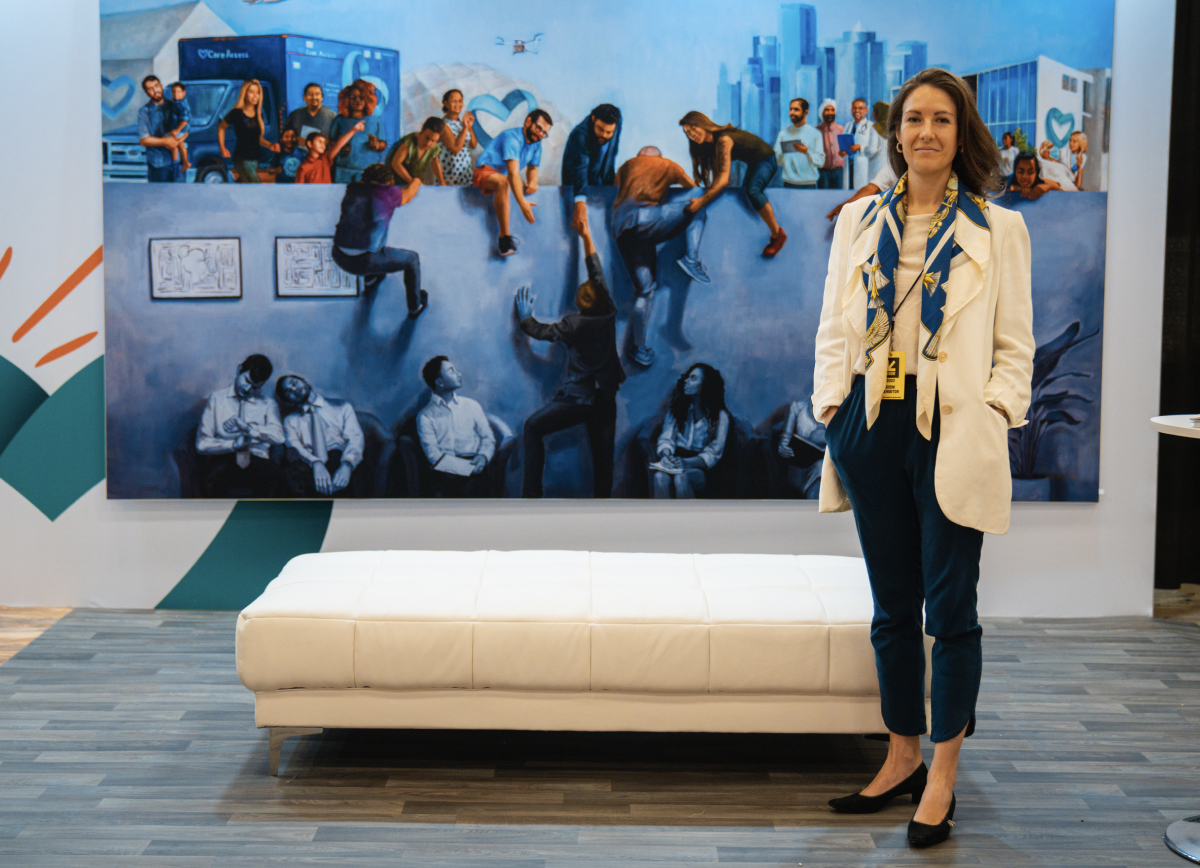 Renée Caouette graduated from the American University of Paris with a BA in Art History, and has her MFA from the Academy of Art in San Francisco. She is the Co-Chair of Fine Art at the Los Angeles Academy of Figurative Art amongst other consultant activities.
Aesthetically, Renée's work is influenced by her classical sensibilities and art history background that have developed throughout her travels and studies. She has been the recipient of many prestigious grants, such as from The Ringholz Foundation and the Stobart Foundation, and has been invited to the Bakehouse Art Complex Residency Program during Miami Art Basel. She was also a 2018 recipient and 2020 Artist's Fellowship Inc NYC Award winner.
Renée has exhibited throughout the United States and Europe, including in Paris, London, Switzerland, New York City, Boston, Chicago, and Los Angeles. She was invited to join the Copley Society of Boston and the Salmagundi Club of NYC. Renée regularly participates in charitable art auctions for women's health and education, believes the power of art can save the world, and has collaborated with Care Access to push our mission forward with the power of art.