Physicians
Prinicipal Investigator (PI) Programs
Join the exceptional physicians driving medicine into the future! Finally, there's an easy way to become a research physician from your practice.
Partner with Us
We specialize in creating new, fully-funded research programs and integrating them into existing clinics. Through innovative partnerships with top pharmaceutical sponsors, we hire experienced study personnel for you and optimize the efficiency, quality, and cost of running trials—all with the ultimate goal of making safe and effective therapies more accessible to patients.
If you have patients who aren't responding sufficiently to existing care options, leading a clinical trial from your practice could provide them with fresh hope for finding relief.
Physician Benefits
We Get You Started Fast
Expert training, on-site study personnel, equipment & setup (at no cost)
Facility costs covered
New care option (free-of-charge) for your patients
We Support You at Every Step
Seamless integration with your practice workflow
All study admin & monitoring provided (no cost) to let you focus on patient care
New patients provided from trial recruitment services (no cost)
We Invest in Your Future
Expanding your clinic's capabilities
Equip you to advance medicine and earn national prestige
Delivering additional trial opportunities
Together, we can bring clinical trials to
all

patients.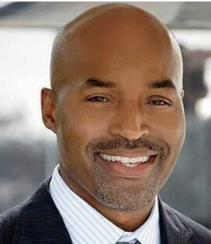 Dr. Phillip Bowman, MD, MPH
"Research collaboration with Care Access has provided my practice an opportunity to be involved with cutting edge clinical research. Care Access utilizes top-notch research tools and services and has excellent staff that help support achieving our research goals."
Let's make clinical trials an option in your community
We help physicians working in underserved communities get started in research.
Care Access is taking concrete steps to make clinical studies more accessible, representative, and inclusive for people of all backgrounds. We actively partner with physicians, clinics, and hospitals in communities that are traditionally left out of the clinical trial process. We have a special focus on bringing physicians from underrepresented minority groups into research as PIs, and empowering them to make cutting-edge clinical trials available to their patients. We work with our PIs, clinics, and communities to increase participation of underserved and underrepresented communities in clinical trials with the goal of decreasing health disparities.