Research Sites
How We Ensure Quality
At Care Access, quality is the foundation of everything we do. We champion patient safety, data integrity, representative study participation, and regulatory compliance.
Quality By Design
---
We ensure the highest quality through
six key pillars:
1.

Talent & Expertise:

Care Access operations rely on highly skilled and experienced industry professionals.

2.

Independent QA Function:

Experienced leaders are dedicated to ensuring quality and operate independently from the clinical trial teams, reporting directly to the CEO.

3.

Comprehensive SOPs & Training:

Clear and strong policies and training on quality assurance.

4.

Robust QC & Operational Compliance:

A robust system monitors and ensures compliance, and holds our team accountable.

5.

Culture of Quality:

A company-wide culture is focused on compliance that is rooted in our team's total dedication to making high-quality clinical trials accessible to people around the world.

6.

Accountability & Enforcement:

A well-established corrective and preventive actions (CAPA) system ensures timely resolution of any detected non-conformances by investigating, correcting and preventing the underlying causes of quality events, then verifying effectiveness.
Did you know?
Clinical research sites have wide discretion over how they organize quality functions and GCP oversight. In this important respect, clinical research sites are different from other regulated entities such as sponsors and CROs.
We go above and beyond the requirements by having an independent quality assurance function, which distinguishes us from many research sites.
Quality Policy
Experienced Quality System
As a global research site conducting hundreds of research studies each year, we are committed to ensuring that quality goes beyond systems and tools, and it includes a culture of quality where quality is a personal mandate. Care Access's quality record is built on a platform of strong values, quality by design, and skillful execution.
To ensure our high standards we invite external parties to audit our clinical research practices. Care Access is regularly audited by sponsors, CROs, and regulatory bodies. Over the last nine years, we have had hundreds of audits by these external parties. We invite you to review our quality track record, which confirms our practices, policies, and processes.
In the first half of 2023 alone, Care Access experienced 39 audits. Audits help us see ourselves from a new perspective and find new ways to improve and enhance our operations. Not only do they help us identify and correct potential deficiencies, but they also help us to prevent them in the future.
As a global research site conducting hundreds of research studies each year, Care Access is regularly audited by sponsors, CROs, and regulatory bodies.
100s
of audits over last 9 years by external parties (sponsors, CROs, regulatory bodies)
39
audits in first half of 2023 alone
Our quality shows in our work.
150
+ sponsors and CROs repeatedly select Care Access to run their studies.
For more information about quality at Care Access, contact your Care Access representative or email quality@careaccess.com.
Quality Assurance
Quality Assurance begins with the leadership team responsible for it. Care Access Quality Assurance relies on experts with broad and deep experience and expertise to ensure we do things the right way. Our Quality Assurance team plays a critical role in ensuring trial-related activities performed are compliant with the study protocol and regulatory requirements and guidelines (e.g. 21 CFR, EU Clinical Trials Regulation, ICH GCP). We do this to ensure trial participants' safety and the integrity of generated data.
The Quality Assurance team conducts periodic internal audits (trial-specific, process, and other if applicable) every 6 months or more often as necessary. Additionally, Quality Assurance reviews all CAPAs and conducts effectiveness checks to identify any trends for further evaluation and potential process improvements.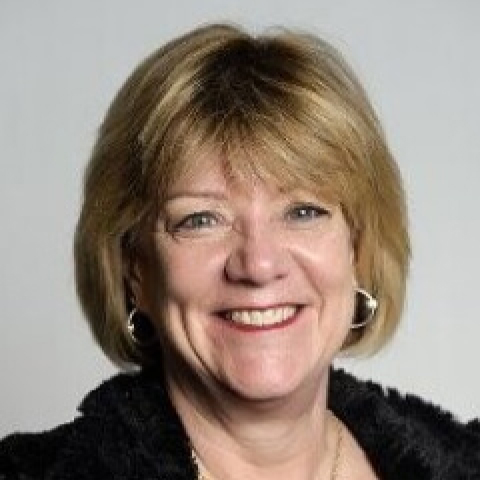 Mary Lyda
Quality Assurance & Compliance Officer
Notable Experience: US FDA, Novartis
Operational Compliance
Our team of Operational Compliance Representatives (OCRs) plays a pivotal role in ensuring operational quality across our clinical trials, driving compliance and process improvement across our sites. This team leads and executes an operational quality-compliance framework and ensures sites operate within the boundaries of regulatory requirements, industry standards, local laws, internal processes, and client expectations.
Operational Compliance establishes the guidelines for Quality Control (QC) and supports overall quality control at multiple levels:
Real time QC performed by site staff
Remote QC and Data Management conducted by a remote support team to review source data, electronic data capture, and internal query process
Dedicated Study Managers to support sites with monitoring query resolution
Operational Compliance Team to conduct internal audits, analyze findings to flag trends, and share learnings across the organization
Operational compliance reviews are carried out according to a documented quarterly Operational Compliance Plan, after which monthly reports are provided to senior leadership, site staff, and functional heads for full transparency, with consistent advice and sharing of best practice.
The OCR team drives and delivers operational quality improvement initiatives. It also proactively identifies areas for enhancement and implements best practices across all sites to provide consistent risk detection. This team also supports training development to increase operational efficiencies and long-term business success.
Operational Compliance consults on operational quality risks to sites and functional departments, and supports risk mitigation. They have a knowledge bank of regulatory intelligence that is continuously updated, ensuring we learn of any regulatory changes on a global scale.
The OCR team also facilitates root-cause analyses with key stakeholders to aid CAPA definition and drives sustainable improvements that are operationally realistic to optimize operational efficiency.
Operational Compliance Representatives
Our Culture of Quality
Care Access team members share in our dedication to operating the highest quality research sites to help bring new treatments to patients who need them. Quality systems and tools are critical, but they do not suffice alone without a team-wide commitment to quality at every level. That commitment is central to our culture.
At Care Access, quality is a personal mandate. We feel deeply that we have a responsibility and a duty to achieve excellence in our performance and deliver outstanding results. We hold ourselves to the highest standards and continuously strive to improve, to learn from experience, and to share those lessons.
Patient care and data integrity are not options, they are basic and fundamental values of Care Access.
Our team collaborates and functions as one unit even though our work locations span the globe.