Services
Screening Program
Our Screening Program helps make reaching diverse and underrepresented populations a reality. Through partnerships with community leaders and local screening events, we help more communities gain access research studies while helping sponsors reach their enrollment goals sooner.
Make Clinical Trials More Accessible
Reach Patients Where They Are
Our network of permanent research sites around the globe, along with our mobile infrastructure, have delivered hundreds of large-scale community pre-screening events to make study enrollment more efficient, predictable, and representative.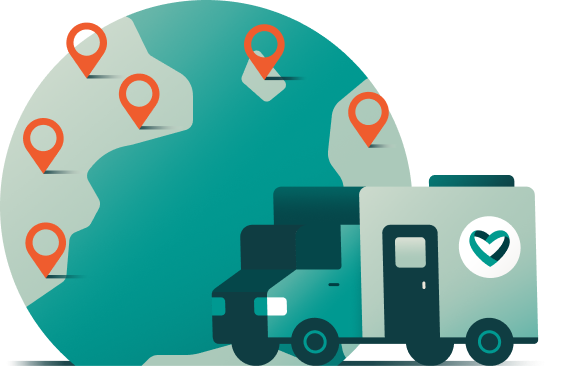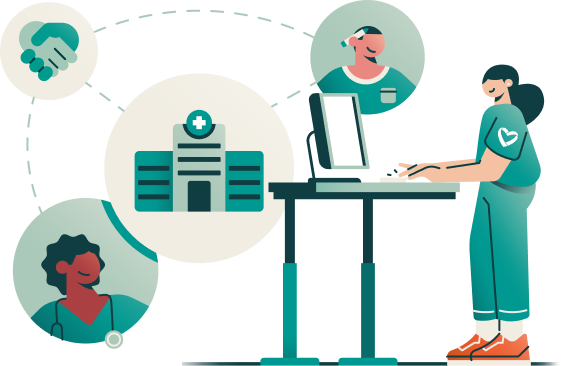 Empower Communities To Get Involved
We build meaningful partnerships with local healthcare providers and organizations to empower communities, including underserved communities, through education and access.
~100,000
Patients screened per year
~20 million
Patients connected through our physicians and partners
Utilize Our Screening Capabilities
Community Screening Events
Focused screening events
Single study
Enhanced screening events
Multiple protocols or studies
General screening events
Broad-based multi-sponsor events
Previously Engaged Potential Participants
Prior studies and screening events
Patient database review for single or multiple studies
Site network patient databases
Patient database review for single or multiple protocols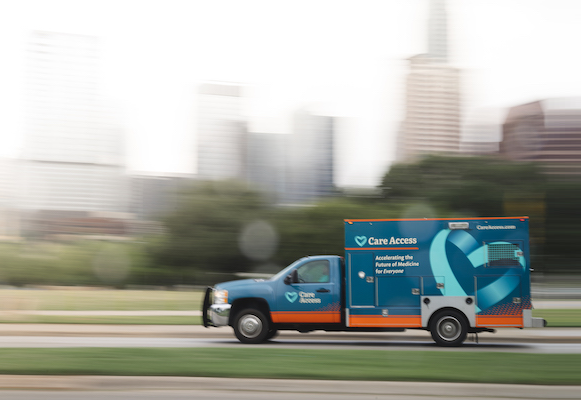 Reach Enrollment Goals Sooner
Our standardized workflows and practical experience enable us to move as quickly as 6-8 weeks from planning initiation to first patient visit.
Screening at Care Access Sites
We provide pre-screening and screening services at 75 permanent sites, including patient database pre-screening and referrals. We've built a large site network from the ground up and are continuing to expand globally.
Case Study:

Our Site-based Screening Accelerates Enrollment

Care Access delivered site-based pre-screening services to support multiple cardiovascular trials.
Mobile Screening Events
We provide every aspect needed to run or support large-scale community pre-screening events.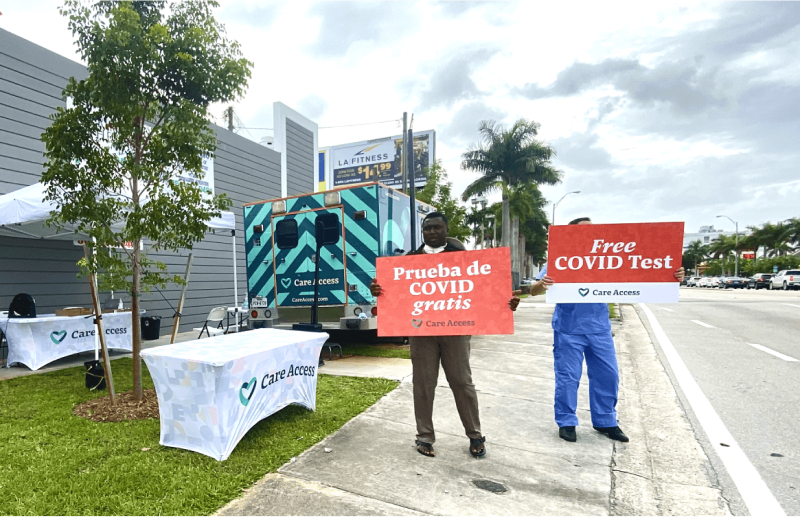 Recruitment
Promotion by community partners
Community education events
Care for Friends referral program
Digital marketing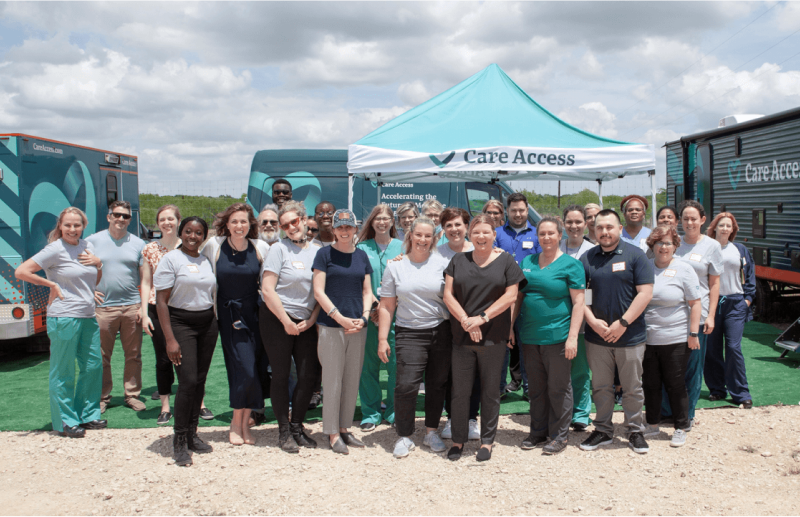 Staffing
Traveling clinical staff
Community outreach and partnerships
Patient advocates and educators
Planning and deployment support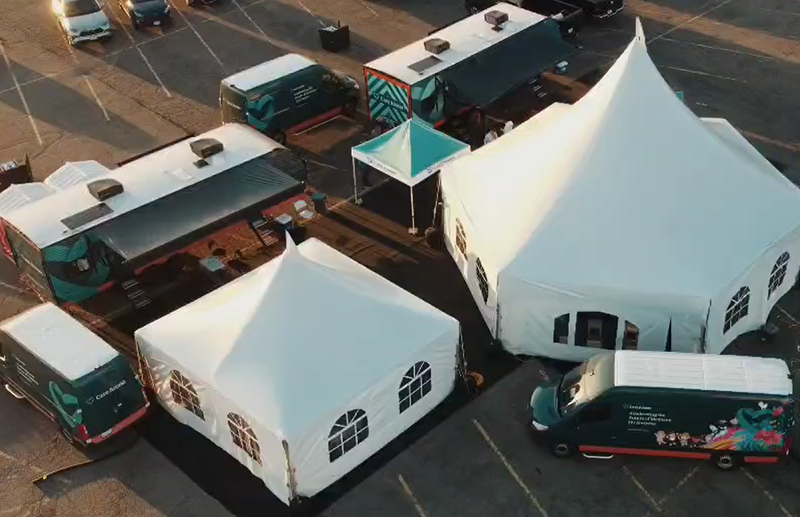 Infrastructure
Fleet of 158 clinical vehicles and trailers
State-of-the-art research equipment
Central lab testing
Delivery of all supplies and equipment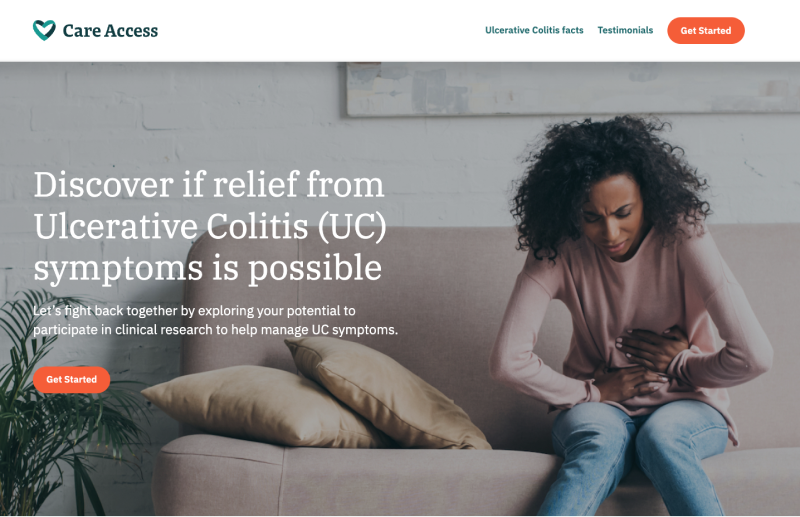 Technology
Microsite for participant pre-registration
StudyTeam clinical trial management system
Participant reimbursement processing
Case Study:

Efficiency of Mobile
Screening Events

Care Access conducted large-scale pre-screening for a latent virus using our Mobile Screening Trailers and traveling staff to support a sponsor conducting multiple trials.
---
8
Screening events budgeted
4
Screening events needed to achieve goal
~$330,000
Cost savings for sponsor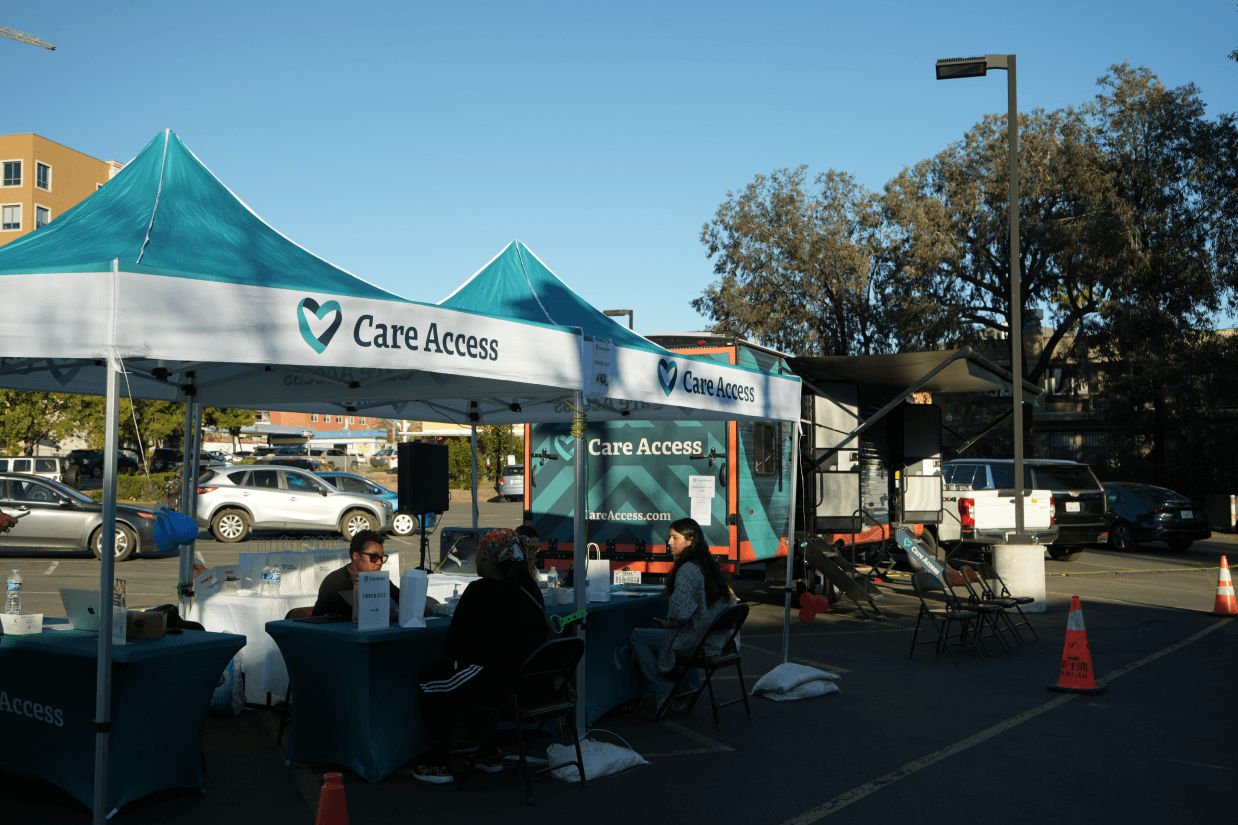 More Communities Should Have Access to Clinical Research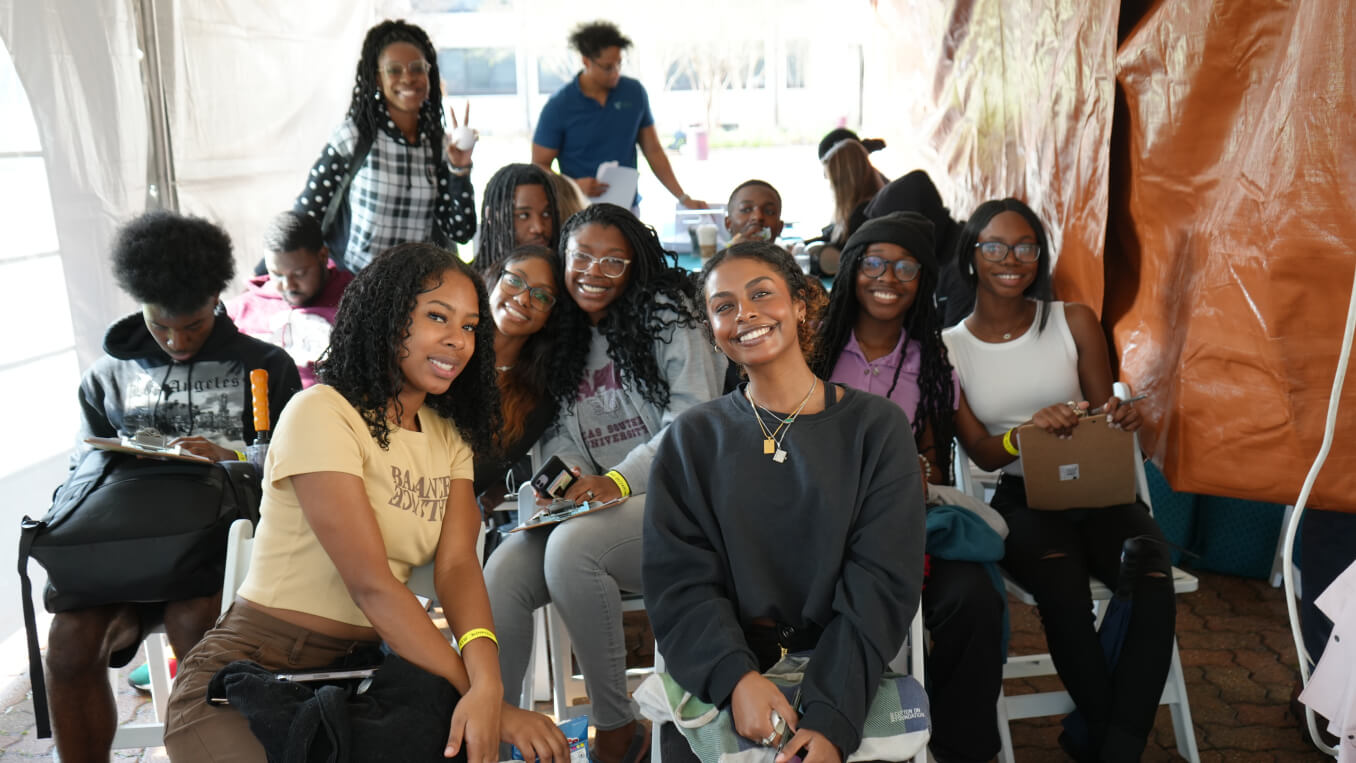 Through our grassroots approach, we authentically partner with local leaders and community members, to reach underrepresented participants and adapt to what works best for each community.
People of different ethnicities, ancestries, and socioeconomic backgrounds may react differently to medical treatments, so clinical trials need to be representative of the populations they aim to treat. Increasing representation requires a multi-faceted approach grounded on meaningful partnerships in underrepresented communities.
Community Partnerships for Any Population
We connect with local organizations that share the common goal of improving the health of their communities. These relationships increase awareness of, and access to, clinical trials benefiting both current and future generations.
Senior-living communities
Long-term care facilities
Faith-based organizations
Colleges and universities, including HBCUs
Community centers
Minority group associations
Service organizations
Parks and recreation organizations
Gyms and fitness centers
Rotary Clubs
Chambers of Commerce
Retail partners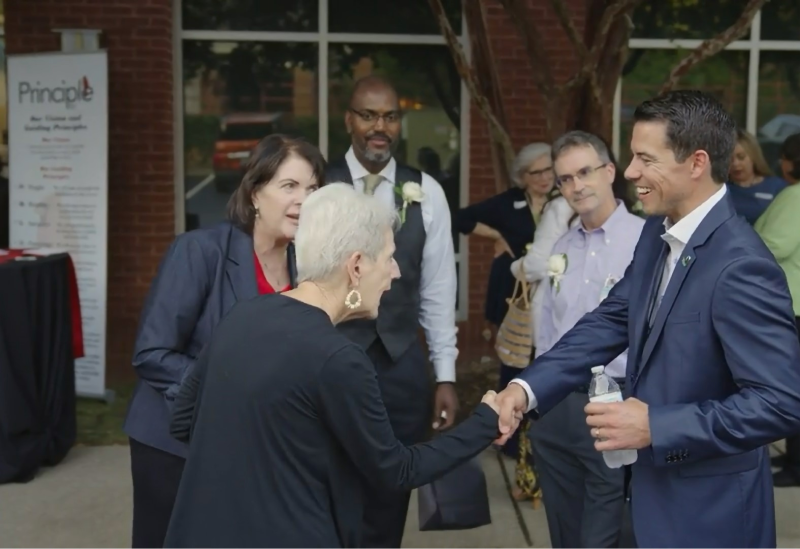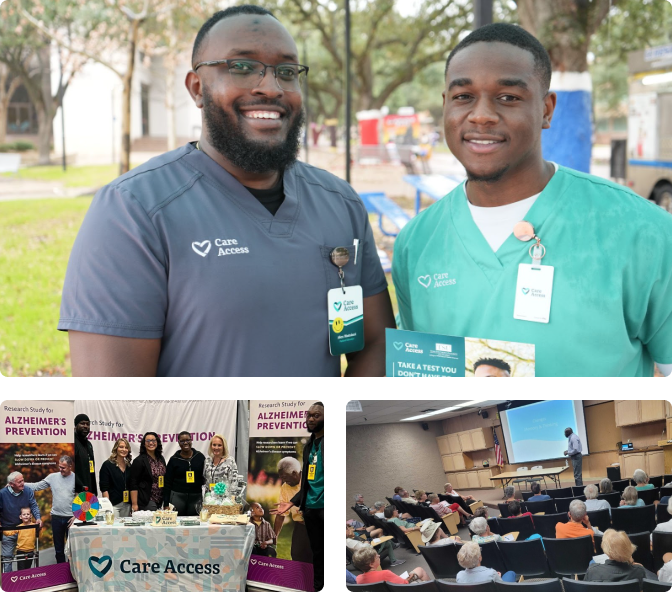 Empowerment Through Education
Our team of highly credentialed Community Clinical Trial Educators support communities by providing foundational research knowledge, advocacy for diverse representation, and accurate information about trial opportunities available to them.
Community Clinical Trial Educators reach community members through multiple methods:
Pre-screening events
Local outreach
In-person seminars
Webinars
Digital and printed literature
Participation in community events
Communities Embracing New Access to Research
Our Screening Program Is Growing
We currently provide pre-screening services in:

Canada

Poland

Spain

United Kingdom

United States
Available soon in:

Argentina

Brazil

Bulgaria

Czech Republic

Italy

Netherlands
We have the ability to expand our Screening Program to additional countries to accommodate sponsor priorities.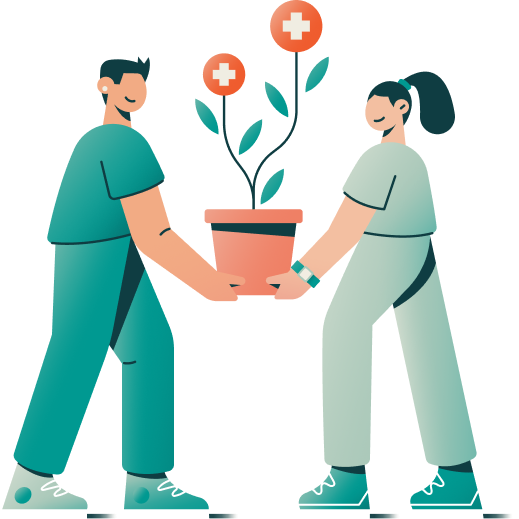 Together, we can bring clinical trials to all patients
Contact us to learn more about how we can help you reach your enrollment goals.